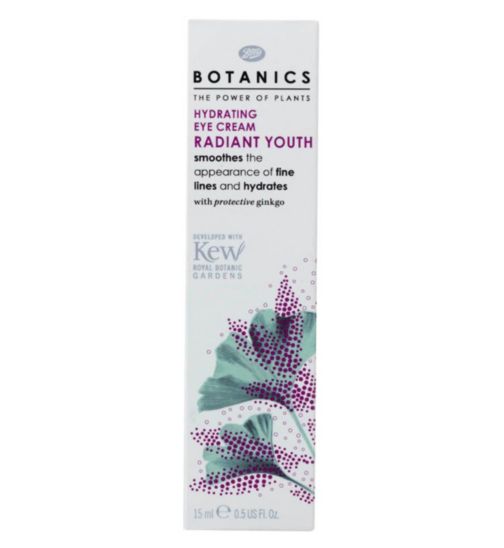 I am always on the hunt for a good eye cream. I had been using the Aldi Lacura eye gel previous to this and loved it but I was running out and since it was a special buy I wasn't sure if they would restock it so I went in search of a new eye cream.
There had been a lot of hype and good reviews of the Botanics range so I said I'd give this one a try.
From the first use I wasn't that impressed but thought I'd give it a chance and ended up using the majority of the product to really see did it make a difference.
It claims to reduce the appearance of dark circles and boost radiance where the signs of ageing first appear.
For me both are false claims. I suffer from quite dark under eye circles and this has not helped or made any difference. To be blunt it did absolutely nothing!
The consistency is very watery which I personally don't like. 
It contains 15ml which I think is quite normal for an eye cream as you generally only need to use a tiny amount.
I will not be repurchasing this as it just did nothing for me.
This is just my personal opinion and experience on this product. This could work so well for you and be exactly what you are looking for. It just unfortunately did not for me.
Available in Boots and online boots.ie for €12.99.
Thank you for reading ❤